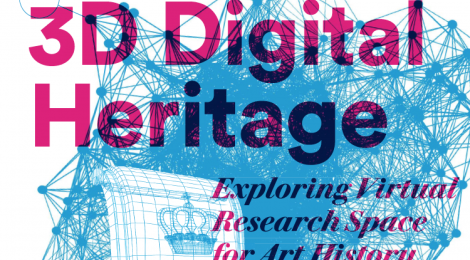 CONF_3D_Digital_Heritage_AbstractsCVs
Internationale Tagung am 19. und 20. Juni 2017 an der Humboldt-Universität zu Berlin
19. Juni 2017
Humboldt-Universität zu Berlin, Humboldt Graduate School, Luisenstraße 56, 10117 Berlin
17:00 Welcome
Michaela Marek (Managing Director Institute for Art and Visual History Humboldt-Universität zu Berlin)
Peter Haslinger (Director of the Herder Institute for Historical Research on East Central Europe)
Kilian Heck (Chairman of the Association of German Art Historians)
17:15 Keynotes and discussion
Erik Champion (Curtin, Australia): A Scholarly Ecosystem for 3D Digital Heritage Simulations
Frédéric Kaplan (Lausanne, Switzerland): A 4D World: The Time Machine Flagship
19:00 Reception
20. Juni 2017
Humboldt-Universität zu Berlin, Grimm-Zentrum, Auditorium, Geschwister-Scholl-Straße 1-3, 10117 Berlin
Project on East Prussian Manor Houses: Practice and Methods
Moderation: Erik Champion (Curtin, Australia)
09:00 Introduction: Georg Schelbert (Berlin), Peter Haslinger (Marburg)
09:15 Piotr Kuroczynski, Dietmar Popp (Marburg): Virtual Research Environments – The New Research Space for Art History
09:45 Oliver Hauck (Frankfurt/Main), Martin Scholz (Erlangen): Methodology, Data Model and Implementation in the Virtual Research Environment
10:15 Carsten Neumann, Torsten Veit (Greifswald): »Königsschlösser« in the Light of Digital Art History
10:45 Coffee break
11:15 Mieke Pfarr-Harfst (Darmstadt), Krzysztof Koszewski (Warsaw): Dohna-Schlodien: A Virtual Exhibition: Digital Reconstruction of the Manor House and Garden
11:45 Jan Lutteroth (Munich), Arthur Sarnitz (Kaliningrad): Friedrichstein: New Approaches in the Digital Reconstruction of the Manor House
12:15 Daniel Dworak (Giessen/Lodz), Maria Pietruszka (Lodz): Virtual Museum: Interactive Web-Based Visualisation of Destroyed Cultural Heritage
12:45 Lunch
Räumlich modellieren – Perspektiven für die Kunst- und Bildgeschichte
Moderation: Georg Schelbert (Berlin)
14:00 Inge Hinterwaldner (Humboldt-Universität zu Berlin): Zwischen Aspektivität, Affordanz und big data. Überlegungen zur Modellthematik
14:25 Stephan Hoppe (Ludwig-Maximilians-Universität München): Wie können wir die neuen 3D-Daten nutzen? Kunsthistorische Potenziale des digitalen Zugriffs auf die Raumdimension am Beispiel des Corpus der barocken Deckenmalerei in Deutschland
14:50 Kai Kappel (Humboldt-Universität zu Berlin), Achim Hubel (Otto-Friedrich-Universität Bamberg): Zwischen Wissensspeicher und Visualisierungsinstrument – Fragen zur digitalen Rekonstruktion aus der Architektur- und Kunstgeschichte
15:15 Kaffeepause
15:45 Bernd Fröhlich (Bauhaus-Universität Weimar): Gemeinsame Exploration digitaler Rekonstruktionen aus der Kunst- und Kulturgeschichte in kollaborativer virtueller Realität
16:10 Ina Blümel (Technische Informationsbibliothek Hannover): 3D Forschungsdaten
16:35 Abschlussdiskussion mit Piotr Kuroczynski, Georg Schelbert und den Vortragenden des Nachmittags
17:30 Ende der Veranstaltung
Veranstaltet vom Herder-Institut für Ostmitteleuropaforschung und dem Institut für Kunst- und Bildgeschichte der Humboldt-Universität zu Berlin, in Kooperation mit den Berliner Gesprächen zur Digitalen Kunstgeschichte und der Arbeitsgruppe Digitale Rekonstruktion beim Verband der Digital Humanities im deutschsprachigen Raum.
Die Vorträge finden in englischer und deutscher Sprache statt.
Gefördert von der Leibniz-Gemeinschaft, der Bundesbeauftragen für Kultur und Medien und der Humboldt-Universität zu Berlin.
Organisation von Georg Schelbert (georg.schelbert@hu-berlin.de) und Piotr Kuroczynski (piotr.kuroczynski@herder-institut.de)
Die Teilnahme ist kostenlos, die Zahl der Plätze jedoch begrenzt.
Anmeldung mit formloser email mit Betreff "3DHeritage" an imagelab@hu-berlin.de bis zum 12. Juni erbeten.
Participation is free, however the number of participants is limited.
Send an informal email with subject "3DHeritage" until June 12 imagelab@hu-berlin.de.
Weitere Informationen / further infomation: https://www.herder-institut.de/go/0B-16f73e and https://www.kunstgeschichte.hu-berlin.de/veranstaltungen/3d-digital-heritage/